Bastion is a scalable, open-source Backend-as-a-Service that gets deployed to the cloud with AWS, allowing a frontend developer to quickly set up a backend while maintaining control of the code and infrastructure.
Bastion is flexible and extensible, integrating with AWS Lambda to provide custom functionality for a variety of use cases.
And because Bastion runs using AWS infrastructure, it scales automatically when more resources are required.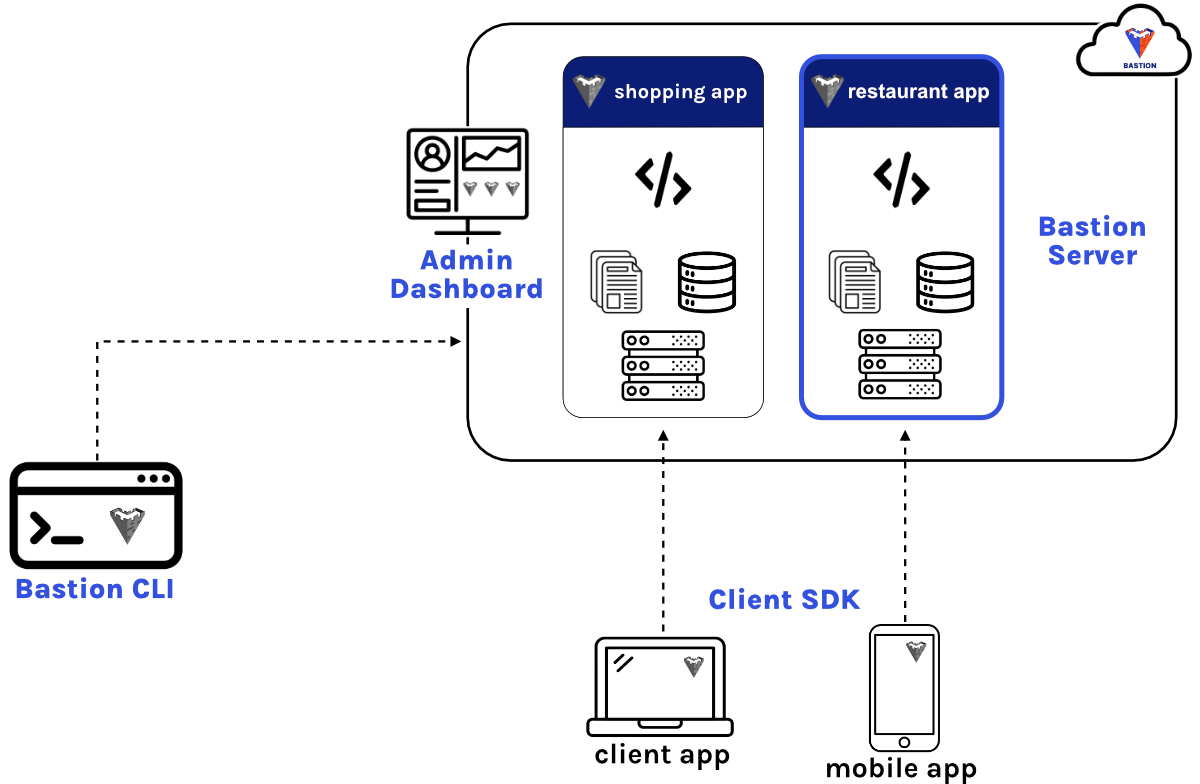 Bastion lets you deploy multiple independent Bastion Servers to the cloud.
The Bastion SDK is a JavaScript library that connects your frontend application to Bastion.
The Admin Dashboard lets you manage your Bastion Servers. You can create Cloud Code functions, upload files, manage users, and create collections.